An aluminum pool fence is always an affordable and beautiful choice. If you are interested in aluminum pool fencing, you can easily find a company to install the fence for you at a reasonable price. Depending on a couple of factors such as budget or passion, you can install the aluminum fence by yourself or hire someone to do it for you. Either way your main goal will be achieved which is to protect your loved ones. You might be wondering why you need a fence on your pool in place of a cover or an alarm. Well you are just about to discover why it's important to use a fence.
One thing that I am sure of is that pool alarms are cheaper but not effective as pool fences. You might not hear the alarm and most of the times it's too late to save your child. When it comes to pool covers, they aren't as effective as pool fences. A pool fence would restrict your child from trying to reach for something at the edge of the pool while the cover doesn't. Now you have it there, so pool fences come in different materials colors and designs. Most recently aluminum fences have become very popular due to some benefits they offer over other materials. Below are some of the benefits.
An aluminum fence creates a stylish atmosphere at the pool area. Since they can be designed in a wide array of styles, it's easier to make the pool area appealing. Moreover, you will find that you have a peace of mind when your kids are playing around the pool. When it comes to durability, you will find that aluminum beats all other materials. Aluminum fences are also easy to manage as they don't require a lot of maintenance.
Another benefit of aluminum pool fences has to be the their strength. Aluminum is known to stand harsh conditions for a long time and still maintain its beauty. The powder coating finish that comes with aluminum pool fences protects the fence from rusting and therefore it can withstand extreme weather conditions. These fences are also easy to install and therefore the cost of erecting them is pocket friendly. Furthermore, there are many designs, styles and sizes to choose from. This gives you a chance to find something that fits your style. With this in mind aluminum pool fence doesn't have to interfere with your landscape.
Arizona – Arizona government is set to launch its fund raising campaign to raise money for border
control , the proposed construction of fence is said will cost millions of tax payers' dollars. Multiple
designs for the fence have been discussed, everything from electric fences to simple barbed wire. The
state republicans have not sited illegal immigration as a reason for the push to create the fence, but
instead the illegal activity that takes place. Drugs, weapons, etc. are real concerns that they believe will
be reduced by controlling and policing the border into their state. It remains to be seen if this will have
any effect what so ever on the level of violence, and illegal contraband that flows through Arizona. It
also remains to be seen how the people will react to method of which their money is being spent .
For all your fencing needs visit our friends at SPFence.net
Daniel Hernandez and his wife Jenny were denied permission to build a fence that would surround
their property late last week. The reason for the construction was to protect the safety of their children
from the busy intersection at Broadway and Adams. The couple owned and operated a home day care
center, and felt the chain fence would be the most effective means to keep children from running into
the street. Originally, their request was granted, however township officials stepped in claiming that
the fence was unsightly and obstructed the view of motorists. Under state law because of the couple's
location to the intersection, there are certain zoning restrictions that township officials exploited in
order to squash the project. Although city officials shut down the project, a spoke person commended
their efforts for safety and cited alternative options that could be enacted behind the property.
For a selection of safe and affordable fences visit our friends at SPFence.net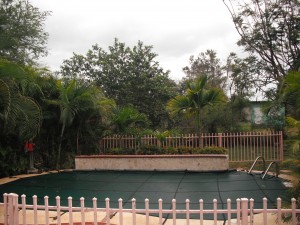 Call SP Fence for a quote!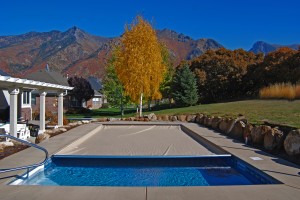 This is a cover we'll be offering
Newer Posts »