Arizona – Arizona government is set to launch its fund raising campaign to raise money for border
control , the proposed construction of fence is said will cost millions of tax payers' dollars. Multiple
designs for the fence have been discussed, everything from electric fences to simple barbed wire. The
state republicans have not sited illegal immigration as a reason for the push to create the fence, but
instead the illegal activity that takes place. Drugs, weapons, etc. are real concerns that they believe will
be reduced by controlling and policing the border into their state. It remains to be seen if this will have
any effect what so ever on the level of violence, and illegal contraband that flows through Arizona. It
also remains to be seen how the people will react to method of which their money is being spent .
For all your fencing needs visit our friends at SPFence.net
Steve Contry, councilor of Woughton ward, has been petitioning for more than a year to have the fence
separating the hospital and busy 70 mph highway repaired. His pleas have been unanswered as the
accident rate continues to rise. Three people have been killed already and more injured. Most victims
are honest men and women that cross the road between the damaged piece of fence just to get to
the bus stop on the other side. The bus runs infrequently so missing could a real problem for many.
Contry has campaigned relentlessly to the city officials to simply repair the fence and divert pedestrian
usage to the assigned underpass just a few blocks down. Unfortunately, nothing has been done thus
far. However he has remained diligent, and has been simultaneously educating pediatricians about the
dangers and encouraging them to be safer and use the assigned walkway beyond the fence.
For all your fencing needs visit our friends at spfence.net
we have seen many people in the following situations with chain-link fences: no privacy. This one quick and easy solution for this dilemma, PDS slats. PDS slats slide in between the links to provide privacy. A similar application is use very often for commercial projects. We here at SP fence have installed PDS slats many times and find that is quite popular in the Chicagoland area.
If you have a situation similar to those above, or are looking for fence that will last forever and create a sense of privacy; then PDS slats may be a solution for you. If you are looking for a quote on PDS slats, please call our main office and we will provide you with a quote free of charge. 630 – 514 – 2558 is the phone number, don't hesitate to call us, we would love to hear from you.
Thanks!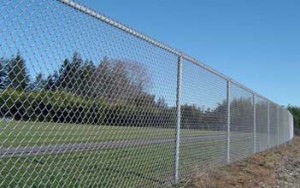 no privacy?
Call a Chicago Fence Company for your Interior Cage needs!