After September 11th Southwest Detroit natives barred public access by placing a fence that cut off
entry to the Riverside Park via the resident owned Ambassador bridge. The owners of the bridge took
things a step forward as they adorned the fence with unsanctioned homeland security postings. This
past weekend irritated locals finally took action and utilizing a few tools and few dozen man hours, they
were able to take back the park. Park official Luanne Kozmo, said that although police were called, but
with the help of the NNL nobody was arrested. She appreciates the communities help to restore access
to one of Detroits richest landmarks. Residence note that although there was fierce opposition by the
owners, that in reality with the addition of the fake signs, the fence itself was unlawful and thus needed
to be taken down.
Call SP Fence if you need a fence!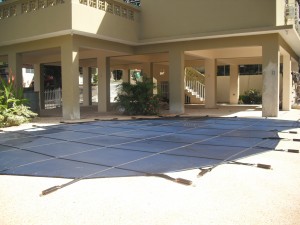 Pool covers are a beautiful way to keep your family safe with unobstructed views! Call  us for a quote – 630.514.2558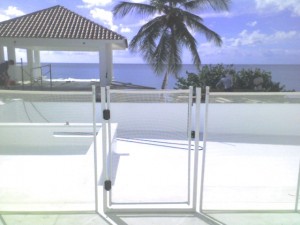 This place looks like paradise!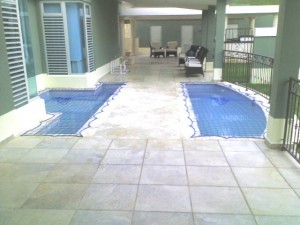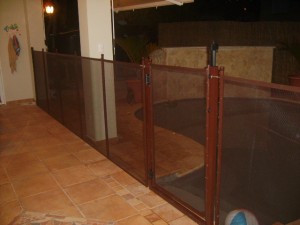 Pool Fence – brown
« Older Posts
—
Newer Posts »