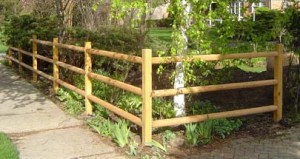 We are a Chicago Wood Fence Installer. This is a 3-rail wooden fence. If a similar fence would fit your yard please call us!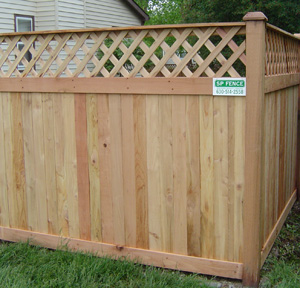 SP Fence has an ad on our website we are quite proud of…. in a reality, it may not be as cool as we think it is!

With winter approching fast, maybe your fence needs to be installed soon!
Call SP Fence for a free fence quote.
SP Fence- A Chicago Fence Company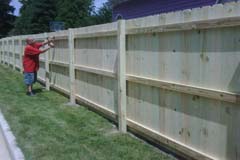 One of our workers are putting the final touches on a privacy fence (treated).
« Older Posts
—
Newer Posts »